Welcome
Anastasia's Garden, our guesthouse with the island- inspired architecture and panoramic view, lies on one of the most picturesque places of Rhodes, Stegna beach, just next to the crystal clear sea and breathtaking waterfront. Right in the middle of a green and quiet area, full of fresh hibiscus and blossoming bougainvillea, less than a minute's walk from Stegna center, Anastasia's Garden offers you a series of comfy rooms, studios and apartments elegantly designed to satisfy both functionality and good taste!
All the rooms have been structured and decorated having in mind that all the  holiday comforts are absolutely indispensable!
Make a sweet nostalgic trip to the past, and make yourself at home.
The inner yard of the complex hosts the traditional kitchen, where past is sun kissed by the present, in the form of old utensils and pictures which make you feel as if you traveled in time. Here, one may prepare and enjoy their morning coffee and breakfast. Just next to the kitchen, the barbeque area, ready to host your grilling inspirations and your social moments with friends, at the hospitable built-in sofas, handmade cozy coverlets and cushions.
All the guesthouse areas have their own unique style, open to meet guests looking for comfort and a peaceful and friendly place to spend their vacation.
Last but not least, the hostess, Mrs Tsabika Ecouta, is an additional guarantee for unforgettable holidays.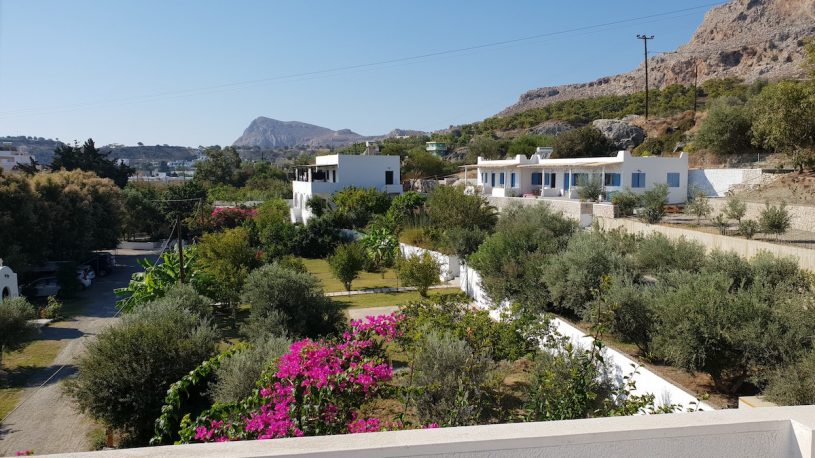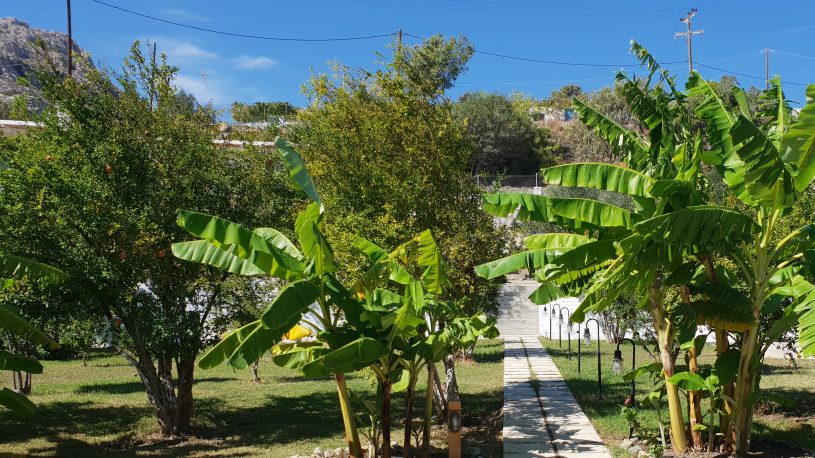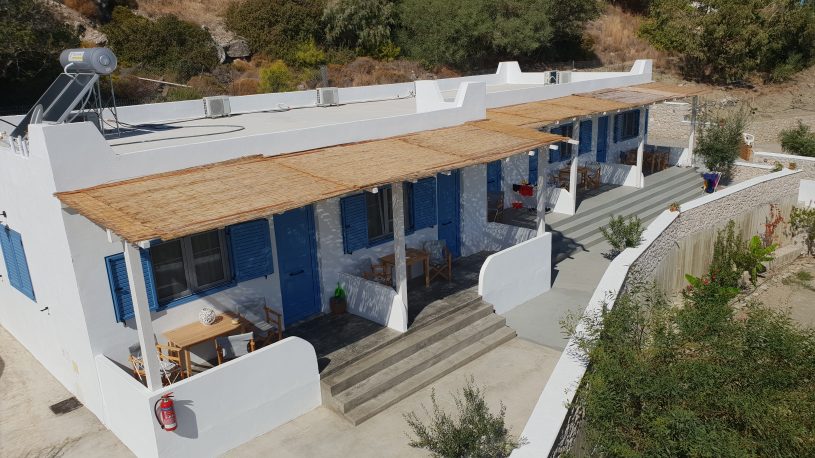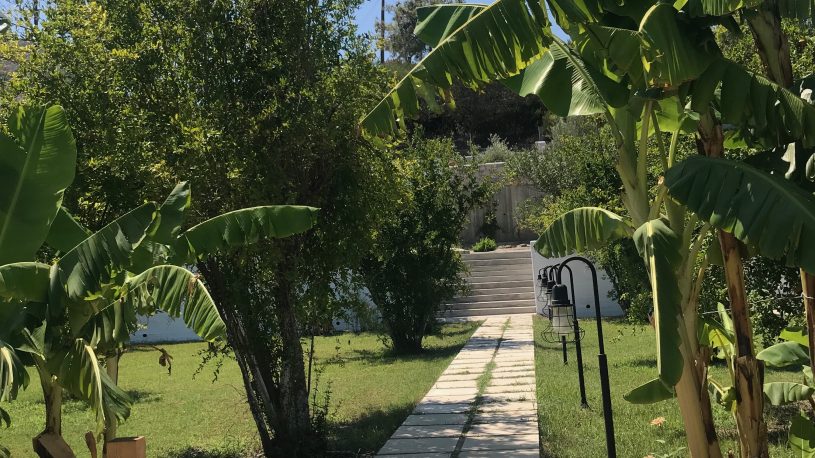 Place
Stegna Beach is located just 1.5 km from the village of Archangelos, 26 km from the city of Rhodes, 35 km from the airport and only 20 km from the beautiful Lindos.
Surrounded by mountains, Stegna Beach is an ideal destination for those seeking tranquility, away from the crowded resorts.
It is fully organized with super market, sun loungers, umbrellas and water sports.
The crystal clear sea with the beautiful sandy beach, the picturesque tavernas, the unique authenticity and the warmth of the inhabitants, make Stegna an attraction for visitors from all over the world.
Activities
The area is ideal for swimming, hiking, jogging by the sea and organized fishing activities.
In agreement with the owner of Anastasia's Garden, you can explore and get to know the most beautiful and unexplored beaches of the island. Hiring a bike or a car, you can take a tour around the island, enjoying the wonderful trails through the traditional villages and the green forests.
Gastronomy - Food
Just 3 minutes from the guest house, you can find the best known fish taverns in the area, cooking fresh fish by the local fishermen.
Enjoy your ouzo or wine by the sea, accompanying it with fresh local delicacies and specialties made with local products.