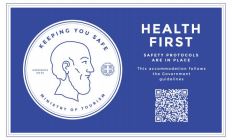 {{current_weather.dt | momentjs( atts.date )}}
{{current_weather.temp | temp}} °{{units}}
{{day.dt | momentjs(atts.date)}}
{{day.temp | temp}} °{{day.temp_min | temp}} °{{units}}
{{current_weather.temp | temp}} °
Humidity: {{current_weather.humidity}}%
Clouds: {{current_weather.clouds}}%
Wind ({{current_weather.wind.deg}}): {{current_weather.wind.speed}}{{units_wind}}
{{current_weather.desc}}
{{day.dt | momentjs(atts.date)}}
{{day.temp | temp}}°
{{day.temp_min | temp}} °
Με νησιώτικη αρχιτεκτονική και πανοραμική θέα το Anastasia's Garden είναι κτισμένο σε μια από τις πιο αμφιθεατρικές και γραφικές τοποθεσίες του νησιού, στην παραλία Στεγνά, με την πεντακάθαρη θάλασσα και την υπέροχη αμμουδιά.
«The beautiful beach (50 meters far), quiet and ideal for children. The apartment is new and very nice.»
«Tsabika's breakfast was the best we have had – every day different fresh things straight from the oven! Selfmade and delicious. We even had a birthday breakfast prepared with cake and decorations. Best!!»
Τοποθεσία
Η παραλία Στεγνά  βρίσκεται ακριβώς στο κέντρο του νησιού και απέχει μόλις 1,5 χλμ. από το χωριό Αρχάγγελο, 26 χλμ. από την πόλη της Ρόδου, 35 χλμ. από το αεροδρόμιο και μόνο 20 χλμ. από την πανέμορφη Λίνδο.
«The welcome from the host who was always happy to assist in any way she could. How clean the studio and complex was. The little artistic touches the host had placed around the complex to create character. The position of the complex just 50m from beach.»
Gordon – Ηνωμένο Βασίλειο
«Location is perfect (OUTSIDE OF ROAD BUT SEA IS VISIBLE AND 3 MIN TO WALK). House keeping staff is very attentive and do all the best. Pies in the morning from Ms Tsabika – ! Conditioning of rooms is quiet good. Room space was more then enough. Sandy beaches best option for kids.»
– Bogatyrev – Ρωσία
MH.T.E. : 1143K112K0574600